Complete Guide to Finding The Best Bluegrass Banjo
Are you looking for the perfect Bluegrass banjo? If so, this guide can help! We've gone over the Bluegrass playing style in-depth and listed the top 5 Bluegrass banjos for you to check out. Read on to learn all about it!
Top Banjos for Bluegrass Style:
Deering Goodtime 2 5-String Banjo

Recording King RKH-05 Dirty Thirties Resonator Banjo

Vangoa Beginner's Kit Closed Solid Back

Ibanez B50 5-String Banjo Natural

Vangoa Beginners Kit - Left-handed

For Left-handed Beginners
Best Budget
About the Signature Bluegrass Style
Bluegrass-style banjos rose in popularity after the innovative Earl Scruggs broke open the entire music scene. In the mid-1940s, Scruggs introduced an entirely new way to play that can still be heard all over America today. Bluegrass-style banjo playing is often characterized by rapid flurries of brilliant and fast notes. The Bluegrass sound can be heard in songs like "Dueling Banjos" or "Foggy Mountain Breakdown".
Features of a Bluegrass Banjo
For a banjo to easily produce that signature Bluegrass sound, it will need to have a few main features. For one, all Bluegrass banjos should have five strings. The shortened top 5th string is what's responsible for creating those quick characteristic rhythms. Also, the best Bluegrass banjos will have resonator plates. Resonator banjos project sound and create smooth melodic notes that blend wonderfully.
Bluegrass Banjo Guide at a Glance
First off, we'll discuss what a Bluegrass banjo is and what features to look for when shopping. Then, we'll cover the Bluegrass playing style. After that, we'll talk about the best beginner Bluegrass banjo features so that new players will know where to start. Lastly, we'll show you our top 5 best Bluegrass banjo picks before wrapping everything up with a FAQ section. Let's dive in!
Introduction to the Bluegrass Banjo
In general, players who love Bluegrass style music will require a quality Bluegrass banjo. The best Bluegrass banjo will come fitted with a resonator and feature a full five-string setup. With a 5-string resonator banjo, geared tuners can also be very helpful. Geared tuners let you easily achieve precision tuning. Since your banjo will be projecting lots of sound with the help of a resonator, you definitely will want your strings tuned right. That way, your resonation will be harmonic and pleasant on the ears.
Factors to Consider as You Shop for Bluegrass Banjos
Now, let's go over some of the things to think about as you shop for the perfect Bluegrass banjo. That way, you'll be fully equipped to find the perfect instrument for your unique playing style as a musician. Overall, the most impressive Bluegrass banjos will showcase 5-string resonator set-ups, be from good makers, and have designs that fit your style preferences as a musician.
Select a Closed-Back Resonator Banjo
For the most part, the best Bluegrass banjos will implement closed-back resonator designs. Banjos can have built-in resonators or be custom fitted with them. It'll all depend on the style of banjo you choose and whether you want to get a resonator banjo from the start or start customizing the instrument you already own.
Make Sure to Select a Five-String Banjo
Next, you're definitely going to want to select a five-string banjo. Without that signature 5th top string, you can't create rhythm with fingerpicking. Therefore, a 5-string banjo is your best bet if you want to play Bluegrass music.
Key Bluegrass Banjo Features to Look For
Resonator
Five-String Setup
Quality Manufacturer
Trusted Bluegrass Brand or Series Line
Appropriate Bridge and Strings
Clear Rich Sound
Geared Tuning Pegs
About Bluegrass Style Playing
Nothing can top the sweet sound and down-home feeling that comes from listening to some sweet Bluegrass music. To play Bluegrass tunes on your banjo, there are a few finger-picking methods you'll need to master. For the most part, it will all come down to using your thumb and top fingers to create rhythm on that special 5th top string. From there, you'll use your other fingers to pick out melodies. Simultaneously, you'll need to master a few chords and learn to slide your hand up and down on the frets to create characteristic solos. Not to worry! This impressive YouTube video can show you how to master some key Bluegrass techniques.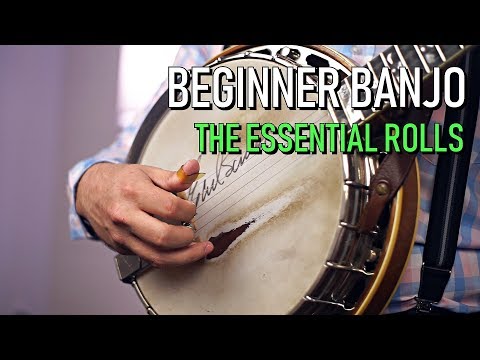 A Brief Bluegrass History
Bluegrass music has deep roots in American history. In the 1940s, it was growing in popularity in the Appalachian Region of the US. Bill Monroe and the Blue Grass Boys were some of the first pioneers of this genre, although it was Earl Scruggs who made it famous.
Infamous banjo extraordinaire Earl Scruggs and his guitarist, Lester Flatt, developed the genre into the character style you're probably familiar with today. Scruggs played a 5-string banjo. That's why today, most popular Bluegrass songs are played on instruments of the same style. Today, the old-timey Bluegrass style conjures images of simpler days, when folk music was king and innovation came out of the woodworks everywhere you looked.
Can a Beginner Play the Bluegrass Banjo?
Absolutely! Anyone can play Bluegrass style music on a banjo, provided that they have the right instrument, dedication, and a desire to practice until they nail the key style techniques. To play Bluegrass music, you'll want to get yourself the best beginner Bluegrass banjo available. Usually, the best options will be priced affordably and include the accessories that you need to get the ball rolling.
The 5 Overall Best Bluegrass Banjos to Buy
Now that you're up to snuff on the Bluegrass genre, let's get into the best banjos for playing this style of music. Below, we've put together a list containing the top 5 Bluegrass style banjos to look into. All of these banjos are for sale in the mainstream, come with great customer reviews, and can be used to bust out those old-timey Bluegrass tunes.
1.) Deering Goodtime 2 5-String Banjo
Top-Rated Deering Resonator Bluegrass Banjo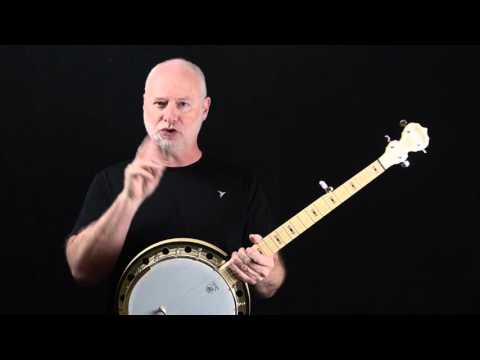 With its slender rock maple neck, sealed geared tuners, three-ply maple resonator fitted rim, and adjustable tailpiece, this banjo is ready for your next Bluegrass jam. Deering has been praised for making some of the best banjos around. Since the entire Goodtime series comes from the Deering company, you'll be getting one of the nicest banjos around! Its single bound maple resonator makes it an ideal choice for playing anything within the Bluegrass genre.
2.) Recording King RKH-05 Dirty Thirties Resonator Banjo
The Best High-End Affordable Bluegrass Banjo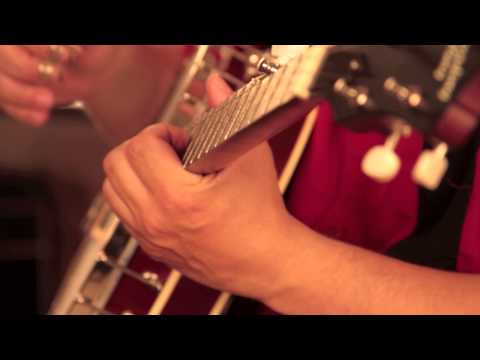 The Recording King RKH-05 Dirty Thirties Resonator Banjo is ideal for those who want a quality banjo at a reasonable price. It's a resonator banjo that can project clear and sweet sounds without muddling up your notes. This is the perfect choice for those who want to play Bluegrass, Blues, or an array of other styles of music. It comes with an adjustable coordinator rod, multi-ply rim, maple resonator, and plate flange that has 24 American threaded hooks and nuts.
3.) Beginner's Kit Vangoa 5 String Banjo Remo Head Closed Solid Back
The Best Beginner Bluegrass Banjo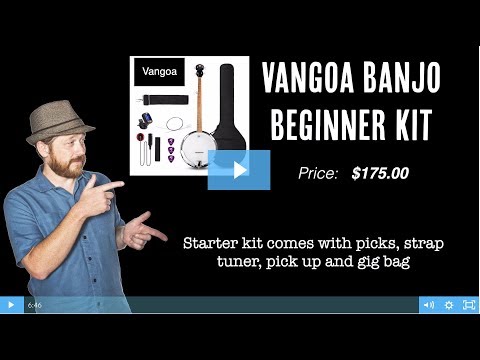 This Bluegrass resonator banjo is ideal for new players. It showcases a clear deeply resonating closed-back design and comes with the 5th top string needed for Bluegrass songs. This banjo also comes with a gig bag, strap, tuner, spare strings, fingerpicks, and more! Plus, you get all of this at a great price. All in all, this is an affordable Bluegrass banjo that has been nicely made and comes with all of the accessories that you'll need to start playing right away.
4.) Ibanez B50 5-String Banjo Natural
The Best Affordable Bluegrass Banjo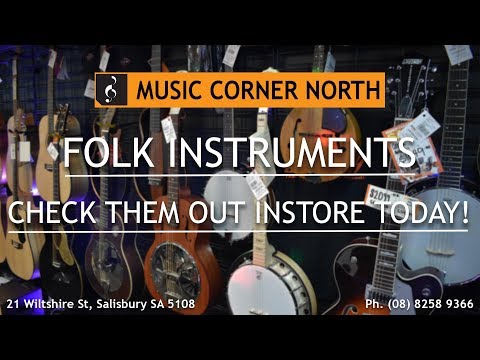 Ibanez is known for crafting quality instruments that last for a long time. This Ibanez 5-string resonator banjo has a 24-lug setup, mahogany neck, resonator back, and an 11-inch coated Weatherking design. It's a great value and has been durably constructed to help you out gig after gig.
The Best Left-Handed Bluegrass Banjo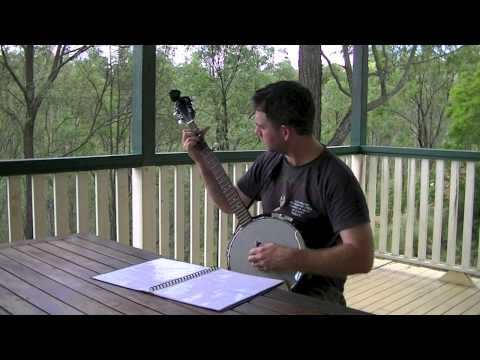 If you're left-handed and want to crank out those Bluegrass tunes, this is the banjo for you. Especially if you are a new player. This well-made Vangoa Banjo has a resonator back, left-handed setup, and comes as part of a kit. That way, you'll get all of the accessories that you need for a great price. This banjo comes with a tuner, strap, soft case, and much more.
Buyer's Guide: FAQ Section
Now, let's cover some of the most frequently asked questions by those looking to get a premium Bluegrass banjo.
Which banjo is best for Bluegrass style playing overall?
Any closed-back (resonator) banjo with five strings will work for Bluegrass playing. However, the best banjos for beginners will also have a stable bridge for easier fingerpicking. Also, it's smart to look for a banjo that comes as part of a kit. That way, you can get all of the accessories you need at once for a good value.
What are the best banjo strings for Bluegrass banjos?
For Bluegrass-style playing, you'll generally want to choose strings that you're comfortable with. New players should opt for light or medium strings, as they're easier to pluck. Medium and heavy gauge strings can work well too, depending on your playing style. Elixir and D'Addario offer some great 5-string packs as well.
Who are some of the best Bluegrass banjo players?
Easily, one of the all-time most impressive Bluegrass banjo players was Earl Scruggs. At the very least, he was the most famous. Also, Bela Fleck, Bill Monroe, and Don Reno are known for their Bluegrass banjo expertise.
What are a few of the best Bluegrass banjo songs?
The most famous Bluegrass banjo song is "Dueling Banjos" from the film Deliverance. Other famous songs included "Wait So Long", "Foggy Mountain Breakdown," "Cripple Creek," and "Thunderstruck."
What is the best Bluegrass sounding banjo head?
A frosted-top smooth-bottom head tends to be best for Bluegrass style playing. That way, you'll get a crisp bright sound with good depth and distinctive notes. Plus, you won't have "over note" issues, since the sustain will wear off.
Who is considered to be today's best Bluegrass banjo player
Today, top Bluegrass banjo players include Abigail Washburn, Allison Brown, and Noam Pikelny. Also, Dave Carrol from the band Trampled by Turtles is one heck of a banjo player.
What is the best thumb pick for Bluegrass banjo style playing?
Really, any comfortable thumb pick can work, as long as it fits you and meets your needs. However, any thumb picks from Dunlop, National, Goldengate, or BlueChip will likely work well.